DELANO, Minn.—Verta, Inc., a provider of architectural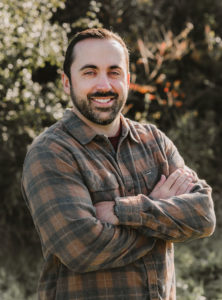 metal finishing, announced the promotion of Brett Reinhardt to president. Reinhardt has also been appointed as executive vice president of Verta's sister company, Industrial Louvers, Inc. (ILI), a manufacturer of custom architectural metal products.
"Brett has been key to our success. We are thrilled to promote him to these important positions," says Jo Reinhardt, president and CEO of ILI. "His experience with operations and strategic planning will be instrumental with our growth initiatives for both companies."
As president of Verta, Brett will be more involved in executive and financial management.
"It's an opportunity to flourish personally and professionally while furthering the objectives of both companies," says Brett. "I'm looking forward to exceeding customer and employee expectations and projections at Verta and ILI." 
Brett started with ILI in 2003 after graduating from the University of Saint Thomas. He quickly rose through the ranks, spending the last two years as director of operations for Verta, Inc. His roles have included estimator, project manager/estimator, marketing manager, drafting and engineering manager, director of business operations-drafting and engineering, and Verta director of operations.